Welcome back to my Process bog! If you're new here this blog series is a journal / accountability tool / resource for my pursuit of a career as an artist. The sun is shining, the lockdown has been lifted, and a heat wave is set to hit London next week. On that note of small wins with more to come, let's recap the week!☀️
Meme Of The Week
The Week in Review
This week I read Range by David Epstein. The book honestly made me feel so much better about my life. The book debunks the notion that the one path to success is to focus on one specialty and stick it out. It instead advocates trying different professions and hobbies to gain a wide range of knowledge which will be an essential advantage to the way you solve problems and make choices in your life that bring you happiness. The book tells tons of stories about people who have changed careers or who who's well-roundedness has been a pivotal factor in their ability to thrive in the interconnected world we live in today. There's also a whole section on 'outsider artists' which I categorize myself as. It was an amazing read and would no doubt be so helpful for anyone frustrated with their career path or looking for an excuse to shake up their life!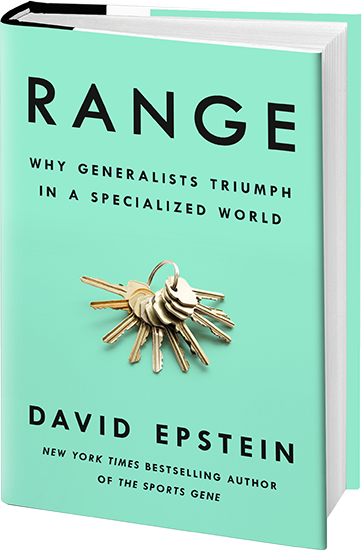 On Monday London was FINALLY released from lockdown!!! This beautiful city feels alive again and just in time for the upcoming heat wave. One of my New Years resolutions for this year is to only shop secondhand, and I have been dying to get into the legendary London vintage shops. This week I visited the Brick Lane Vintage Market and was stunned by the sheer size of the place and the seemingly endless racks of vintage clothes… and there's still so many more to visit! After being in lockdown for 3 months it was sensory overload but it was so amazing. The coolest piece I found was a bedazzled Dolly Parton Themed jean jacket … but it was like 170 pounds. All of the crazy incredible pieces gave me a whole new appreciation for reworking clothing as an art form. It made me think, just because museums and galleries aren't open or are far away doesn't mean that's where you need to go to see art. I also learned the hard way that vintage shopping in London does not equal cheap clothes. I think next time I'll hit up one of the local charity shops for deals!
Speaking of bedazzles, in my first blog post I mentioned sending 2 of my mini paintings home to Miranda to add some bedazzles. This week she added her finishing touches to create the half-painting-half-bedazzzled finished product below. It was my first time creating any sort of mixed media art and my first collaboration with Miranda since moving to London! Do you think we should do more of these? Let us know in the comments or on the post for the piece. Miranda also made a tik tok about the piece, check it out here!
Since lockdown is over, I visited an art supply store and treated myself so some new goodies. After reading Secret Lives of Color last week, I've been inspired to expand my palette and rather than cadmium orange which I've been using in the past to prime my canvases, I tried switching to fluorescent pink! I also invested in a stay-wet palette which has already paid for itself in the amount of paint its saved. I'd heard of these before and had my doubts, but if you're someone who works with acrylic paint I think its a must. Finally I got myself a tripod to film time lapses of my paintings again (check out one below) and proper soap to clean my brushes with. Next up is ordering new brushes since the ones I'm using now are a non-fancy set from amazon. Let me know if you have any other supplies that are a must for acrylic painters!
Paintings of the Week
If Last week was the week of green, without even thinking about it this week was the week of blue.🦋
Thanks for recapping with me, don't forget to check out our other blog posts and our instagram pages for more from the Modern Renaissance Sisters! Catch you here next week!
-Sierra 🌻